Without an affiliate marketing website, it's very hard to build a real affiliate business
Affiliate marketing is a form of internet marketing where an affiliate, or third party, promotes the sale of a company's product and receives a commission on any resulting sales.
There are many ways to build an affiliate website. One way is to use WordPress and install the WooCommerce plugin. This will allow you to sell products from your own website as well as other websites that use the same system. Another way is to use Shopify which allows you to create your own store with all the features you need like payment gateways, shipping options, etc.
Choose a Niche
to build an affiliate marketing website you need a specific niche so your audience will know what your website is all about
There are many different niches that affiliates can choose from, but not all are profitable. Let's look closely at a few tips to consider when searching for that perfect-for-you niche.
1. Consider Your Interests and Expertise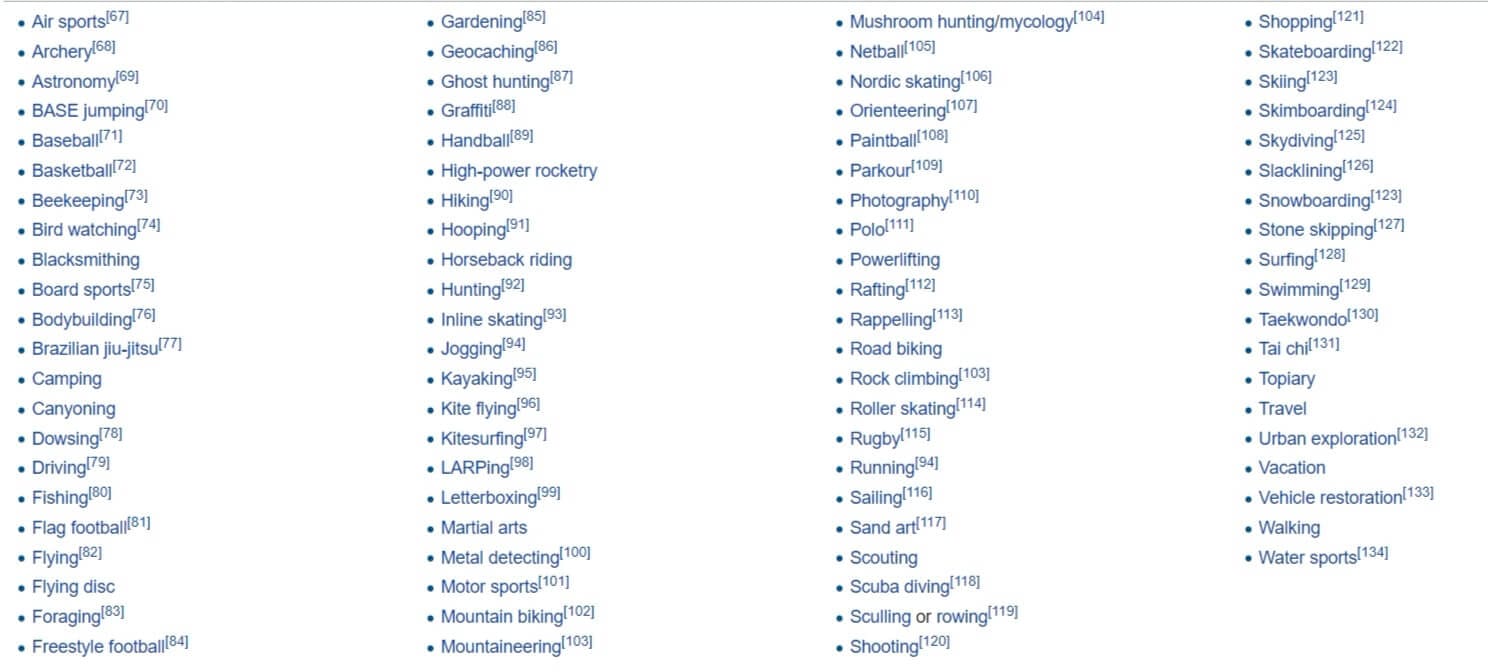 With so many niche possibilities, it's best to start an affiliate marketing website with what you know. This means using your interests and expertise to guide your decision. Choosing a niche you're knowledgeable about or interested in will give you an edge over your competitors. Additionally, a passion for your niche will make the whole process a bit more enjoyable.
For many, this is one of the most difficult steps, but here are two things you can do to help you build your affiliate marketing website
Write a list of interests. Take a few minutes to list out as many of your interests as possible. Go through the list and put an asterisk next to those you feel the most strongly about. At this point, don't make assumptions about which niches will be profitable. Instead, let your passion guide you.
Connect your interests to problems. Ideally, your niche should focus on solving a problem for others. For example, an interest in healthy foods can help to solve weight gain and illness. How do your interests relate to problems, and how could your business help solve them?
While you're ultimately choosing a niche for yourself, your customers are really the ones who will benefit from your specialization. As such, it also helps to consider the kinds of people you'd like to market your products/services to.
2. Determine Your Niche's Monetization Potential
With a better idea of which niches to explore, it's now time to determine how profitable they can be. This is important for many reasons since not all industries or niches are profitable. Even profitable industries can be oversaturated, which makes them difficult for newcomers to work in. By determining monetization potential, you can more expertly narrow your niche and make an informed decision.
While this may seem like a difficult step, there are a variety of ways to collect the necessary information. For example:
Use affiliate marketplaces for initial research. You can search out niche products on Clickbank to determine how much money you could realistically expect to make.
Check its 'trending' status. Using social media and search engines, search for any potential niches and consider whether it's 'trending' or popular.
Of course, it's also important to consider the long-term monetization of your niche. You'll need to look beyond trending status and consider how far you can take the niche, (affiliate marketing website).
3. Perform Keyword Research Related to Your Niche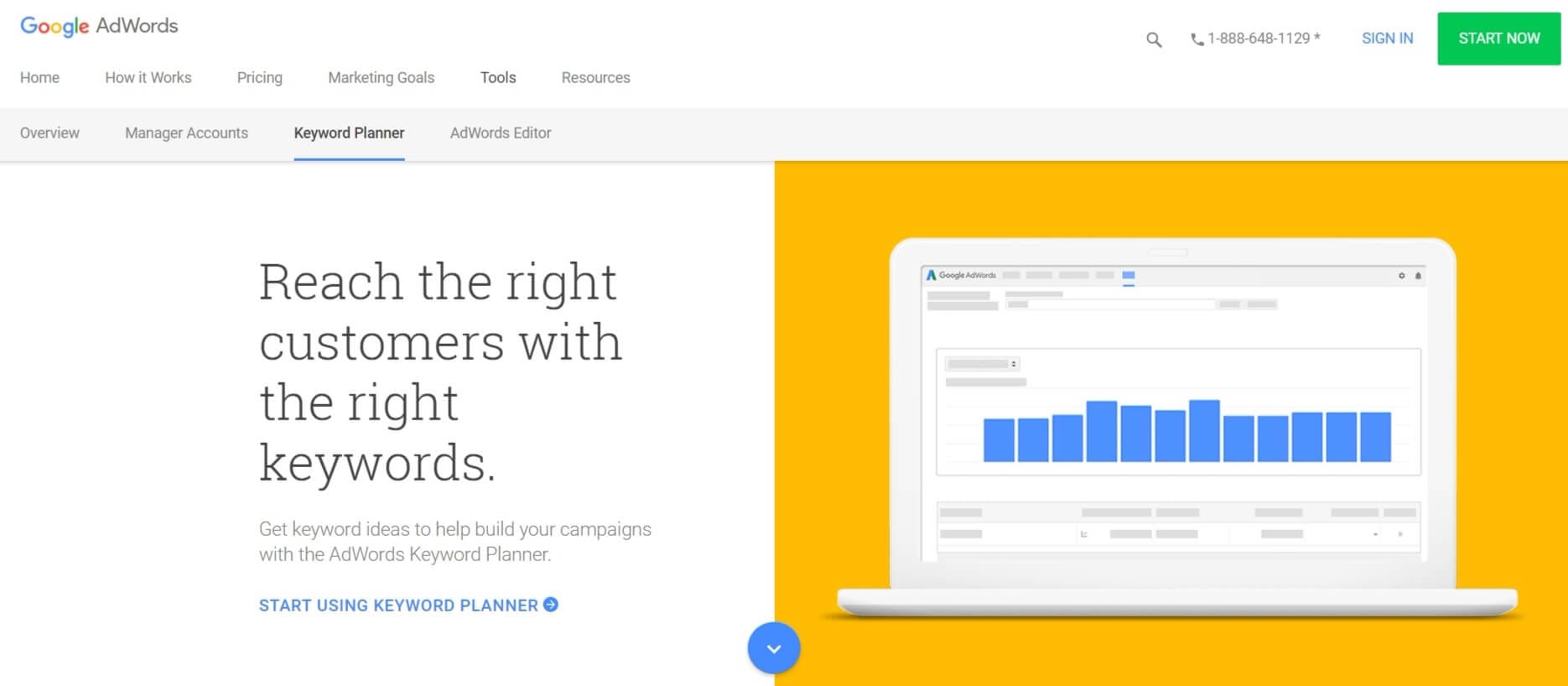 When working within your chosen niche, you'll rely heavily on keywords. By choosing the 'right' keywords, you can target your audience effectively. However, this requires some keyword research. This lets you see how often niche keywords are searched and how often it's used by affiliates. This helps you understand which will be easiest to monetize.
Fortunately, there are tools available that make this process simpler. For example, Google AdWords Keyword Planner. Using this tool all of the tools will help you in building your affiliate marketing website., you'll learn search volume, competition, and profit potential:
To improve your research efforts, you should also consider your target audience. Keep them in mind while performing keyword research, and you may be able to find search terms with high demand and lower competition.
Hosting an Affiliate Marketing Website
Once you know your niche and who you'll work with, it's time to build your affiliate marketing website.
First, get a domain name. That is the address that users will use to navigate to your website. For consistent branding and SEO, it should be something relevant to your chosen niche.
you can check out our blog post about the best web hosting company, to help you find the hosting for your new website.
You'll probably find that the simplest names in the most profitable niches are slightly more expensive or taken altogether, so just make sure you don't go with something unrelated or hard to remember.
Then you will need to find web hosting. While your domain name is like the call number for a library book, the hosting is like the bookshelf the book sits on. It's where all the files and data are stored related to your website.
If that seems like a lot of steps, Bluehost offers both all in one place, along with an effortless website builder, so you can get your website set up in minutes.
Set Up Themes and Plugins
You don't need to go overboard on your first affiliate marketing website when it comes to appearance. That means you don't have to know how to code to build an affiliate marketing website that works for you. It's especially easy if you use a website builder for WordPress.
WordPress is a content management system (CMS) with hundreds of attractive and easy-to-use themes that make getting your website up and running simple. If you're not sure which theme to go with, HubSpot compiled a list of the best themes for affiliate marketing websites.
Once your website is set up, plugins can help add and track your affiliate links. A common type of plugin for affiliate marketers is a link cloaking plugin.
Affiliate links can be long strings of numbers, which may cause users to distrust the link. Link cloaking plugins like Pretty Links allow you to first direct to a page under your URL and then the external affiliate.
That means links look more trustworthy and help balance the internal and external links on each page. That, in turn, helps you rank higher in search engines.
 Find an Affiliate Program Best Suited to You
Finding the best affiliate programs is key to your success in affiliate marketing. There are tons of high-paying affiliate programs you can join. Here are some ways to find the best ones.
Google search
Searching for affiliate programs on the biggest search engine in the world, Google, is an easy and straightforward way to find the best affiliate programs in your niche. 
Simply search for ''affiliate marketing program'' + ''your niche'', or search for ''affiliate marketing program'' + ''a specific product you want to find'' and you will find many programs that could fit your topic.
You can also look for a specific merchant and add an ''affiliate program'' to find a program of a company you're interested in. Note that some "best lead generation companies use different wording for their affiliate program. You can also try the ''partner program'' or the ''associates program''.
Google will present you with tons of pages with affiliate programs you could potentially sign up for. Scroll through the pages on Google and start collecting a list of potential affiliate programs to join. 
Some high-paying affiliate programs are country-based. Make sure you don't join local programs if you don't intend on implementing a local SEO strategy to promote their product in that specific country only.
If you happen to be in a niche where promoting physical products makes sense, there are programs that can provide you with a variety of physical products to promote. 
An example of this is the affiliate program of Amazon, called the Amazon Associates Program, or eBay's program, the eBay Partner Network. Be vigilant about picking a product or products to promote, as commissions may vary by product category.
Affiliate directories
Affiliate directories are listings of affiliate programs and are a great way to find new affiliate programs. These are the places where managers of affiliate programs come to get visibility for their program and affiliates come to find the best affiliate programs in their niche. 
Often the listings are sorted by topic or type of commissions, so it's easy to find multiple programs in the same category. You can find these directories by searching for affiliate directories on Google or find articles that mention top affiliate directories.
Competing products
Another way to find affiliate products to promote is to find competing products to the ones you're already promoting.
Is there a particular product or service you have an in-depth review on? Look for similar products that have the same functionality, go to their websites and see if there's an affiliate program. 
If they do happen to have an affiliate program, consider creating a comparison article. Comparison articles can bring your audience great value as they help your reader decide between multiple products.
Find affiliate links
There is also an option to find high-paying affiliate programs through affiliate links from websites similar to your site. For this, you need to know who your competitors are.
First, you make a list of websites that are similar to yours. Here's how to do that: 
If you have an established website, enter your website in a tool for competitor analysis, such as SEMrush or Ahrefs. This gives you a direct list of websites you can use.
If your website hasn't been around for that long, pick a website that has similar content to what you want to create for your site. Use this website URL to find competitors and create a list.
Next, you can visit the websites and look for affiliate promotions. You can find affiliate promotions by clicking on the links of the items mentioned and seeing if these links have an affiliate ID at the end. This affiliate ID is tracking the sales for this promotion, indicating this product is part of an affiliate program. 
And lastly, you can go to the website of the product, sign up for the affiliate program and start promoting the product. 
Sometimes affiliate programs are a bit hidden from the main company website. Try to look in the footer of the website or consider writing them a message to ask if they have a partner program.
What to check before you enter an affiliate program?
Commission structure
Once you have found affiliate programs in your niche, be sure to only pick high-paying affiliate programs. For this, you need to check the commission structure the affiliate program offers. 
Some affiliate partner programs give a one-time fee for every referral you bring in, while others such as our partner program offer recurring commissions.
Recurring commissions mean you get multiple commissions for every customer you bring to the company. Usually, programs with recurring commissions are the most beneficial because you keep getting commissions for the same promotional effort. 
Create Niche-Specific Content
Now that you have everything set up, your niche is the ready website already working all your affiliate programs are ready, now it's time to create content.
But remember to create around 20-25 articles in your specific niche, for instance, if your niche is about affiliate marketing like mine then all your 20-25 first articles should be about affiliate marketing.
check my blog, you will see all my first 20 article on my blog is about affiliate marketing but google knows about my website and which niche is it, now they don't care because they know who you are and what your website is all about.
after you publish your first 20 articles then you're ready to go.
you start writing about anything related to your niche like me now I can write about digital marketing, email marketing, SEO, etc because all this is related to marketing.
do the same with your website and let your business keep going
Promote your New affiliate marketing website
congratulation, your website is ready and running now but people still didn't know about it because it's a new website.
but how can we tell people about it, no money no internet connection, and no social media presence, so let's see use this social media website to help us get more people to know about our website.
Build a social media presence
Do you already have a social media presence for your business? If so, and you have followers, you're on the right track!
If not, don't worry — you still have plenty of time to build your social media pages and establish your presence online.
fine social media with a lot of users like Facebook, LinkedIn, Twitter, instgram, etc create your account and promote your business
Start youtube channel
If you haven't already decided to create a YouTube account for your business, you might want to reconsider. YouTube is unique because it's equally a video hosting site, social network, and search engine.
It's owned by Google, and it's a great way for you to post videos and ads about your company.
It's owned by Google, and it's a great way for you to post videos and ads about your company.
Email
One of the easiest, cheapest, and quickest ways to get your new website launch announcement out to the world is by sending an email. Email works well for promoting a website re-launch since you've been in business for a while and have had a chance to build up your list of customers and leads.
You can craft your subject to be something along the lines of "check out our new website." Your list is filled with people who have had a positive experience with you and your brand, and they'll naturally be interested in your new website.
They'd love to get an email that lets them know about it. You know for sure that they've interacted with your old site, and this makes them most likely to be curious about what's changed.
Conclusion
For beginners, building an affiliate marketing website takes some planning and research to make sure you're picking the right niche for you.
From there, the most important part of building an affiliate site is creating valuable content and tracking your results. With enough patience and attention to strategy, you're sure to monetize your blog effectively.
If you're ready to get started with affiliate marketing, set up your website with an intuitive, easy-to-use tool like Bluehost's Website Builder today.